Window blinds are a popular window treatment option, providing privacy, light control, and style to any room. However, many people are hesitant to install blinds because of the drilling required to secure them in place. If you're in this situation, don't worry! In this post, we will show you how to install window blinds without drilling. We will cover different methods that you can use to hang your blinds safely and securely, without damaging your walls or window frames. So, whether you're a renter, or just don't want to drill holes in your walls, keep reading to learn how to install window blinds without drilling.
Step 1: Measure the window frame carefully and make sure that you have the right size of blinds to fit. Make sure to also measure any obstructions such as moldings or frames that could interfere with proper installation
Step 2: Select mounting hardware specifically designed for no-drill installation, such as adhesive hooks, clips, or stripsThese can be found at most home improvement stores
Step 3: Clean the surface area around your window thoroughly to ensure a secure hold for your mounting hardware. Use a damp cloth and soapy water if necessary and allow it to dry completely before proceeding with installation
Step 4: Attach the mounting hardware using manufacturer's instructions, following all safety warnings included in their directions for useTypically this involves pressing firmly on each piece of hardware until it is securely attached to the wall or window frame, depending on product type and design specifications provided by the manufacturer
Step 5: Hang your new blinds from top rail onto lower bracket according to manufacturer's instructions; again following all warnings included in their directions for use during assembly and installation process
Installing A PVC Venetian Blind Without A Drill
How Do You Hang Blinds Without Putting Holes in the Wall?
If you ask How to Install Window Blinds Without Drilling? One of the best ways to hang blinds without putting holes in the wall is through adhesive mounting brackets. These brackets come with strong, double-sided tape that adheres directly to your window frame or wall and can hold a variety of curtain and blind weights. To install these mounting brackets, simply peel off the paper backing on one side of the tape, place it onto the desired area and press firmly for 30 seconds until it's securely attached.

Once you have placed each bracket where you want them, just slide your blind into place and adjust as needed. Adhesive mounting brackets are an excellent way to hang curtains or blinds without creating any damage to walls or windowsills!
How Can I Cover a Window Without Drilling Holes?
One way How to Install Window Blinds Without Drilling or cover a window without drilling holes is by using adhesive window film. Window films are available in many colors and patterns, and can be easily installed with an adhesive backing that sticks directly onto the window glass. This method of covering a window does not require any tools or hardware, making it a great option for renters who cannot drill into walls or windows.

Additionally, adhesive films provide some privacy while allowing natural light to pass through, so they're perfect for bedrooms or bathrooms where you want more light but need some discretion.
Will Command Strips Hold a Roller Blind?
Yes, Command strips can hold a roller blind. They are designed to securely fasten objects up to 1kg in weight and the adhesive backing makes them ideal for use on walls and other surfaces. The strips come with easy-to-follow instructions that allow you to attach your roller blinds without drilling holes or using screws, making them perfect for renters or apartment dwellers who don't want to damage their walls.

It's important to remember that the heavier your roller blind is, the more command strips you'll need in order to ensure it stays secure. For added security, consider reinforcing command strips with nails or screws as well.
How Do Self Adhesive Blinds Work?
Self-adhesive blinds are a great way to add privacy and style to any room. These window coverings attach directly to the wall or window frame without requiring any additional hardware, making them an easy and convenient option for renters or those looking for a more permanent solution. They work by using adhesive strips that stick firmly to the surface being applied, allowing the blinds themselves to be attached with minimal effort.

The adhesive used is strong enough to hold up against everyday wear and tear, but can be removed easily if necessary. Self-adhesive blinds come in many styles from blackout shades that completely block out light, to sheer fabrics that filter it in just the right amount; whatever your needs may be there's sure to be an option available for you!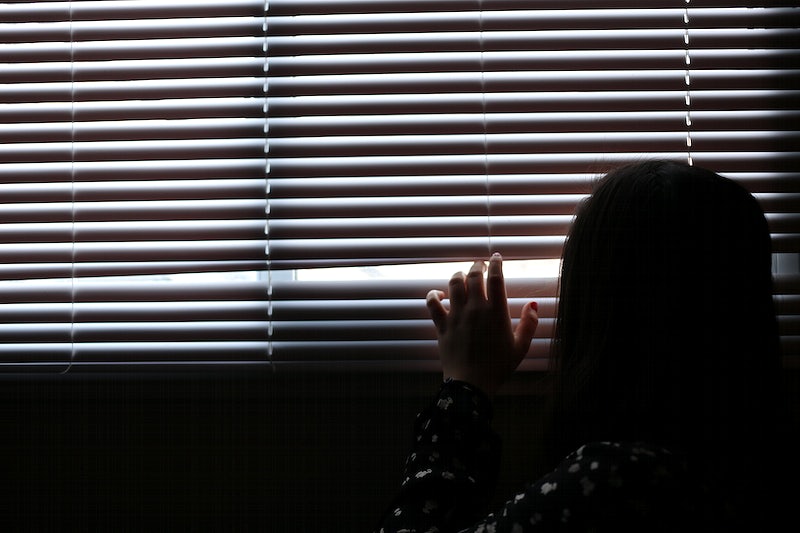 Heavy Duty Command Strips for Blinds
Command Strips for Blinds are an easy and effective way to hang blinds without the need for drilling or damaging your walls. These heavy duty strips hold up to five pounds, more than enough to safely support most common window blinds. With their strong adhesive backing and no-damage removal, Command Strips provide a convenient solution for hanging blinds with minimal effort.
Blinds Without Drilling Ikea
Ikea has developed a range of blinds and shades that install without any need for drilling, making them ideal for renters or those who don't want to damage the walls in their home. These 'drill-less' options come in a variety of colors and styles, so you can find something to suit your décor, while also benefiting from the convenience of having no holes in your walls!
Read Also: How to Hang Grommet Curtains?

Best Curtain in Dubai
How to Install Korean Blinds Without Drilling?
Korean blinds are a popular window treatment option, as they provide privacy and insulation while still allowing in natural light. Installing them without drilling is easy to do and can be achieved using adhesive strips or hooks that don't require any holes in the wall. To begin installation, clean the surface of your window frame with an alcohol-based cleaner before attaching the adhesive strips or hooks along each side of the window frame.

Next, hang your Korean blind on each hook or strip by inserting them into the slots located at either end of the blinds. Once all your blinds have been hung securely, you're done!
How to Hang Vinyl Blinds Without Brackets?
Hanging vinyl blinds without brackets is a great way to save money and time when decorating your home. To do this, you will need a few basic tools such as an electric drill with bits, screws, pencil or marker, level and measuring tape. Begin by marking the holes in the wall where you want the blinds to be hung.

Next, use the drill to create pilot holes for the screws that will hold up your blinds. Finally, insert the screws into these pre-drilled holes and hang your vinyl blinds without any brackets!
Command Strips Blinds
Command Strips Blinds are an innovative and easy-to-use way to hang window blinds without having to use screws, nails or other hardware. They provide a secure hold that won't damage your walls, and can be easily removed when needed. Command Strips Blinds come in multiple sizes to fit different types of windows, and they're suitable for both indoor and outdoor applications.

Plus, installation is quick and simple – just peel off the backing strips from the Command Strip Blinds adhesive base and press firmly against the wall before mounting your blind!
How to Hang Roller Blinds With Command Strips?
Hanging roller blinds with Command strips is a great way to add style and privacy to your home without having to drill into the wall. To hang them, start by measuring the window so that you know how long the blinds need to be. Then attach two or three Command strips along the top of each bracket for extra stability before securing it onto the wall.

Finally, use a leveler to make sure everything is even before attaching the roller blind itself.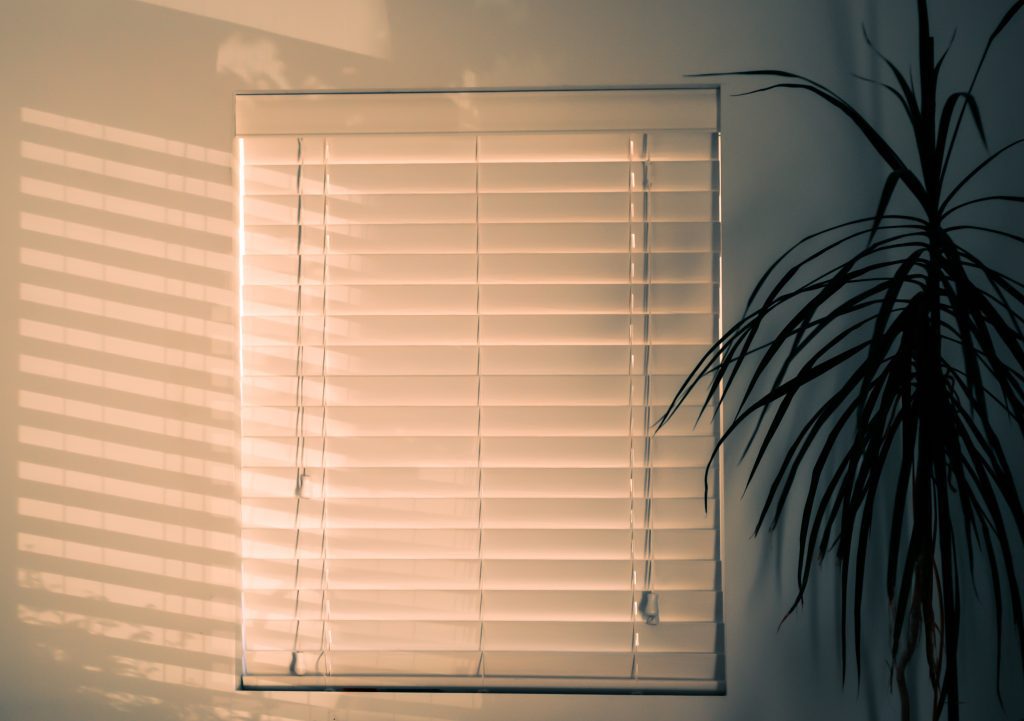 No Drill Blind Brackets
No Drill Blind Brackets are a revolutionary way to hang window treatments without having to drill unsightly holes in your walls. They provide an elegant, minimalist look for any window treatment and can be easily installed with just a few simple steps. Unlike other mounting systems, No Drill Blind Brackets don't require screws or wires and they won't damage the wall when removed – making them perfect for renters or anyone not wanting to leave marks on their walls!
No Drill Blinds Argos
No Drill Blinds Argos provide an easy way to install window treatments without having to use any drills or tools. These blinds feature a patented adhesive technology, which allows them to be quickly and securely attached directly onto the window frame – no drilling necessary! With their sophisticated design, these stylish blinds are perfect for those looking for a modern look that can be installed with minimal effort. For more information about curtains and Blinds, we are here to help you by providing blinds Dubai.
Conclusion
Overall, installing window blinds without drilling is a great way to add some style and privacy to your home while avoiding any potential damage. It's important to remember that you may need additional tools or supplies in order to successfully install the blinds depending on the type of material. With proper measuring and installation instructions, you can easily achieve a professional look for your windows without having to drill holes into walls or other surfaces.