Best Curtains in Dubai, UAE with Quality
Exquisite Curtains in Dubai: Where Elegance Meets Grandeur
Welcome to the world of Curtains in Dubai, where elegance meets authenticity and prestige. We take immense pride in offering you the finest selection of curtains that not only enhance the beauty of your space but also reflect the grandeur and sophistication of Dubai's unique style.
Transform your living space with the perfect curtains from our Curtains store in Dubai, UAE. We offer an extensive collection of high-quality, Best curtains in Dubai that are both stylish and affordable. From classic to contemporary designs, our range of curtains will enhance the beauty of your home and complement your décor.

Custom Curtains
Our curtain service provides high-quality curtains at an affordable price. We have a variety of styles and colors to choose from. Our experienced staff will help you find the perfect curtains for your home. We also offer custom designs to fit any window size. Let us help you make your home look beautiful.

Custom Blinds
Our blinds service offers a wide range of blinds to suit any home or office. Our experienced team can help you choose the perfect blinds for your space, from Venetian blinds to vertical blinds, roller blinds and more. We provide free installation and prompt delivery, so you can enjoy your blinds in no time.
Made-to-Order Blinds and Curtains Dubai
Each and every one of our blinds is constructed with your windows in mind from the very beginning. Our trained staff will come to your home or place of business armed with a choice of blinds samples and offer guidance as you select the window coverings that are the most suitable for your needs. The most prevalent type of blind in use today is the roller blind. They may be adapted to the design of your home and offer three different levels of transparency. You have options to choose from, depending on whether you need solar roller blinds, blackout roller blinds, or both types of roller blinds.
We are family run Curtains Store in Dubai
Dubai-based, we offer the greatest curtains, blinds, and window coverings. Dubai has apartments, offices, and royal residences. It adds flair and functionality to your windows. Our knowledgeable staff in Dubai speaks English and understands your Dubai blinds and Dubai curtains demands.
Moving is complicated. Let's finish your list with our custom drapes and shades. We handle everything from measurement to fitting to give you the professional finish you love.
Our experts can help you choose classic blinds and drapes or modern roller blinds. So let Blinds & Curtains Dubai bring your ideal home to life!
We Are Best Blinds & Curtains shop in Dubai
If you are looking for Curtain shops in Dubai, we are best choice for you. Our blind curtain is the ideal complement to your bedroom windows if you require protection from the sun in Dubai. Our in-house tailors can bring your vision to life by handcrafting curtains to fit your precise window requirements, whether you want cheap curtains Dubai or a particular texture in your window coverings. Furthermore, we can produce and deliver your Dubai curtains & blinds in a matter of days because of our location in Dubai.
Additionally, we take great satisfaction in being the best curtains & blinds shop in Dubai. We can automate every blind and shade we sell and make window coverings compatible with intelligent homes thanks to the most recent advancements in the sector.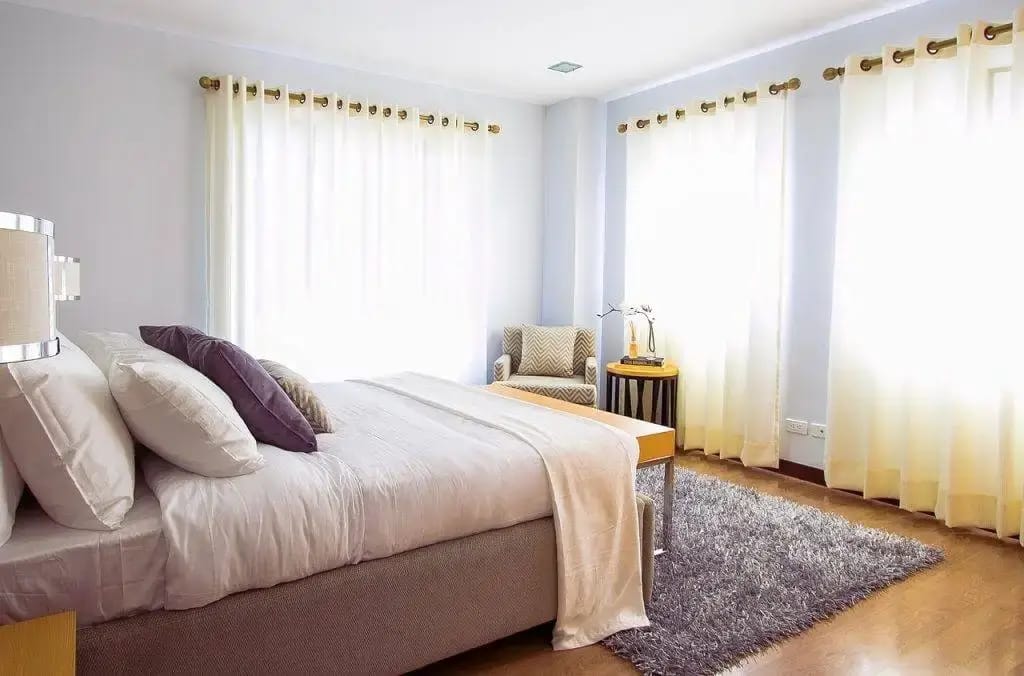 Crafted with meticulous care and precision, our curtains are made from the finest materials sourced from trusted suppliers. We understand that every customer has unique preferences and requirements, which is why we offer a wide range of fabrics, patterns, and designs to suit diverse tastes and interior styles. Whether you're seeking sheer elegance, bold patterns, or subtle textures, we have the perfect curtains to transform your space into a haven of beauty.
Make Your Window Blinds and Curtains Dubai
Each of our curtains and blinds is specifically made for your windows. With a range of samples, our knowledgeable team will visit your home or place of work to help you choose the best blinds for your needs. The most popular kind of blinds are roller blinds. They have three levels of transparency and may be customized for your home. Whether you need solar roller blinds, blackout roller blinds, or both, there are solutions accessible to you.
Blinds made of wood are another popular item. Only blinds constructed of real basswood, available in a range of tones from light to dark brown, are sold by us.
Vertical blinds are in third place on our list. There are two widths of slats to fit your style and budget. Blinds and curtains in Dubai are a good choice for the office, but they are more common in living/dining rooms. They can be turned to control light and block the sun.
In addition to the three mentioned above, there are many other blinds and curtains in Dubai, each of which looks and works differently. Feel free to look around and let us know if you need any more help or information.
Dubai Curtains: Beautiful, Authentic & Most Prestigious
We understand that you seek nothing less than perfection. That's why we meticulously curate our collection to bring you a wide range of designs, fabrics, and finishes that embody the essence of luxury. From opulent silks to intricate lace, each curtain is crafted with utmost care and attention to detail, ensuring a stunning visual appeal that will leave a lasting impression on anyone who enters your space.
What sets Best Curtains in Dubai apart is our unwavering commitment to quality. We source our materials from trusted suppliers who share our passion for excellence, guaranteeing that every curtain we offer is made from the finest fabrics and materials. Our expert craftsmen utilize their years of experience and skill to create curtains that are not only visually striking but also durable and long-lasting, ensuring your investment stands the test of time.
Luxury Blinds Dubai - Luxury roofing & window treatments
Looking for luxury door and windows blinds in Dubai? Best Curtains in Dubai is your number one choice for individual, customized design and installation service. We offer a range of exclusive curtains, shutters and blinds made of quality materials that enhance the aesthetics of your entire room while providing you with exceptional value. Make your most important rooms more comfortable with our window blinds or plantation shutters! We have a huge selection of blinds including Roman blinds, plantation shutters, motorized curtains and more. Get help from Blinding Dubai's professionals to find the best design for your room! Call today to schedule your free in-home consultation, we're here to help!
Clear Up the Issues With

Blinds Dubai
In Dubai, we offer a wide range of alternatives for blinds and curtains, from materials for rods and catwalks to fabric textures, colors, designs, and everything in between. Although drapery appears complex, we make it simple with our cutting-edge technology.
Before selecting the blinds and curtains most suited to your needs, you can refer to our brochure and our advice. To learn more about window treatments, you can also give us a call or schedule a consultation with one of our specialists. Helping our clients make the best decisions is something we value highly. You may modify your rooms in a carefree and enjoyable method that everyone will adore with the help of Curtains and Blinds Dubai effective service.
Suppose you want to offer your windows the most extraordinary blinds and curtains. In that case, our advisors will work hard to use our beautiful assortment to create a spectacular ambiance for your space. Talk to us about your preferences and needs. It's effortless! Then, considering your budget, we will choose the finest and most suitable window treatment Solutions for you. Let's make your favorite areas the most welcoming spaces that everyone will be envious of!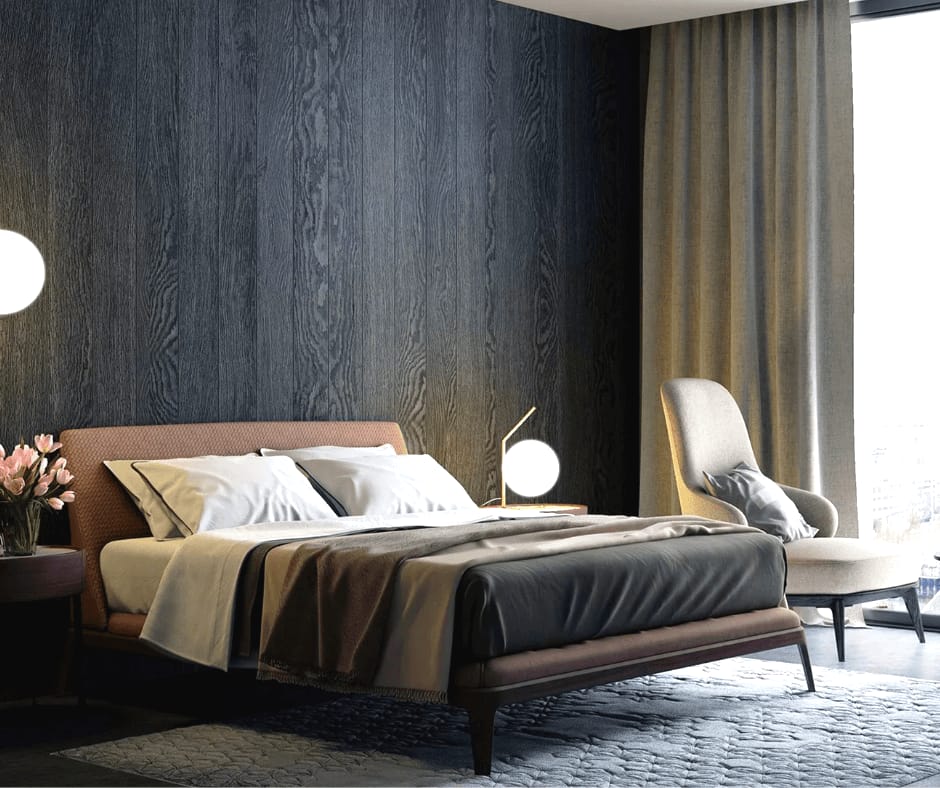 Motorized Blinds and Curtains Dubai
Particularly in Dubai, life and technology are evolving at a rapid speed. Customers prefer to operate their homes using their smartphones or tablets frequently choose intelligent home integration. 
Our Curtain Materials And Accessories Sample
Why Opt for Custom Window Treatments from Blinds & Curtains Dubai?
Buy High-Quality

Curtain and Blinds in Dubai
Whether they are curtains, roller shutters, roman blinds, aluminum Venetian blinds, Office Blinds, Panel Blinds Whether or not you decorate. To assist you, Dubai Blinds provides a motorized option. You don't need to get out of your chair to operate one or more curtains simultaneously. Simply pressing the remote will easily control them.
Need help distinguishing the proper color? We are prepared for it! With more than 300 exquisite hues, we have developed a unique color palette. From heavyweight or translucent materials, pick the ideal hue for your room. If you need a bespoke hue, you may also send us your Pantone or Ral colors (setup charges apply).
Our extensive collection of custom quality blinds transforms your windows into works of art and fits into any interior design.
We know the significance of how light enters your space and how it affects the mood, an influence that excellent blinds can unmistakably regulate.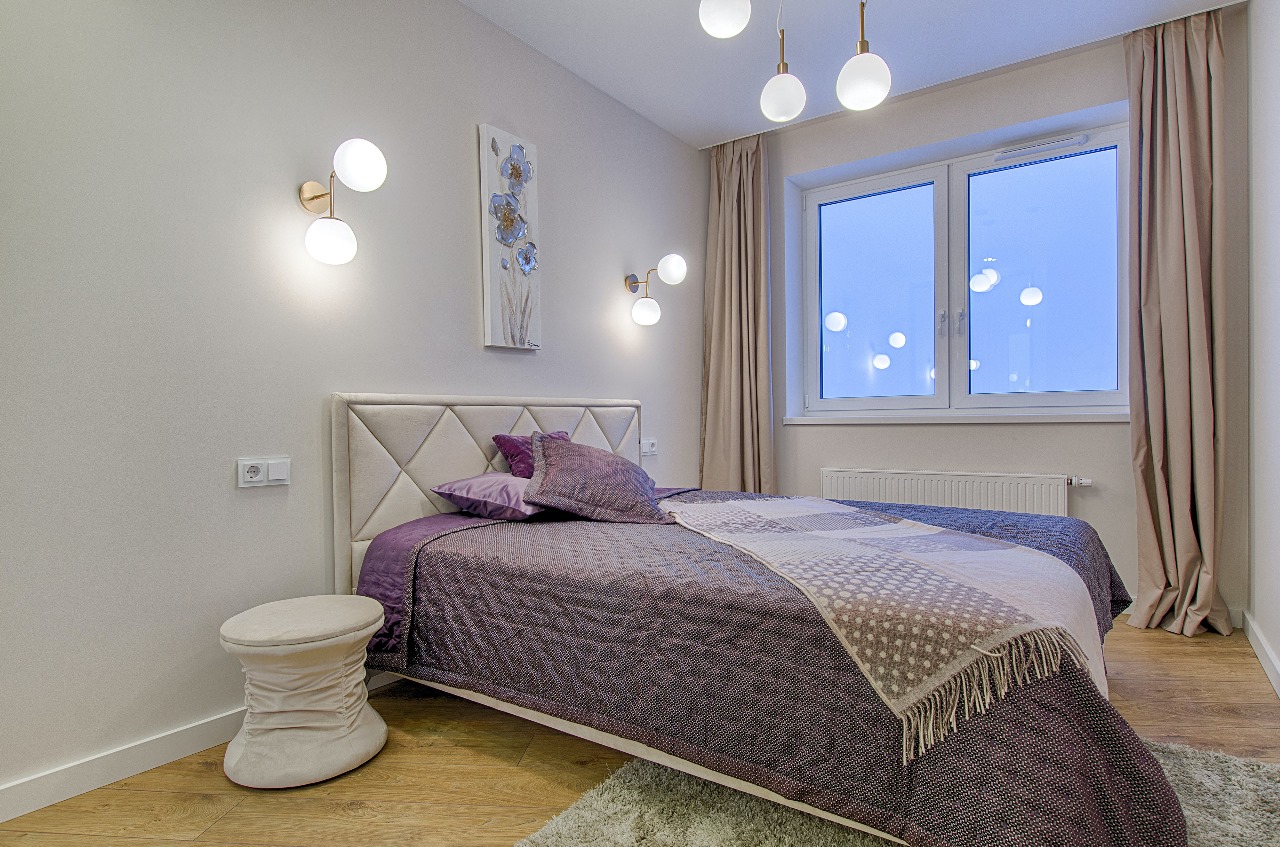 Blinds and Curtains Dubai that are custom made
Let us custom-make your next pair of curtains to suit your requirements. Choose from a wide selection of the best blinds and curtains Dubai that will fit every budget and requirement, whether you're searching for blackout or fashionable sheer curtains. Our staff can produce personalized curtains for you in a matter of days, thanks to a workshop located in the center of Dubai. In addition, our skilled installers make and install each curtain to order. So why not personalize your curtains to achieve the ideal fit, as your windows are made specifically for your Dubai property?
Transform Your Home with Our Stylish Range of Curtains and Blinds!
Our unique collection of curtains and blinds will add a touch of sophistication to any room. Whether you are looking for a classic, contemporary or modern look, we have something for everyone. Our range of curtains and blinds come in a variety of colors, fabrics and textures, allowing you to create the perfect look for your home. Our curtains and blinds are also designed to be energy efficient, helping to reduce energy bills. Plus, our products are easy to install and maintain, making them perfect for any home. So why not take a look at our stylish range of curtains and blinds today and transform your home into something special.
Curtains VS Blinds- Which suits your home the best?
You can regulate the amount of light, privacy, and temperature inside by using window coverings that match your style. Although there are numerous possibilities, some of the most common ones include cloth curtains or drapes and moveable slat blinds. Both blinds and curtains have benefits and drawbacks. Previously, we contrasted blinds and curtains and outlined six significant distinctions to make it easier for you to choose which window blinds & window curtains treatment will work best in your house.
Blinds provide extra choices for light management
There are two ways to adjust the illumination when using vertical or horizontal Venetian blind slats. You may move the vertical blinds from side to side and raise and lower them by pulling the lift cable hanging from above. Altering the angle of light ingress is also possible by twisting the tilt wand, a long, stick-like instrument. The blinds provide more options for light management. However, some light will still pass through because of their slatted construction even when completely closed. As a result, almost all the light is blocked off when the drapes are drawn.
Blinds or Curtains – Which is simpler to maintain?
The blinds' smooth, solid surface makes them easy to clean with a microfiber cloth:
Close the slats and wipe the blinds from top to bottom or side to side to eliminate dust from both sides.

Turn the slats 180 degrees, then go the other way.

Cleaning the front and back of the boards involves wetting a soft cloth with plain water or a mixture of 25 percent white vinegar and 75 percent water, then blotting any leftover dirt and stains with a new cloth.
The curtains require a bit of extra work to clean. First, use the dust nozzle to vacuum the room from top to bottom to eliminate the dust. Next, spray a solution of one part bleach to four parts water, a stain pre-treating product (such as Shout Advanced Stain Remover, available on Amazon), or a mixture of 25% white vinegar and 75% water to remove grime and stains. Following the care label, let the solution soak for a few minutes before machine washing one or two curtain panels at a time and allowing them to air dry to avoid shrinking. If necessary, iron following the directions.
Well-maintained blinds often retain their appearance for 15 years or more. The synthetic material of the blinds, whether plastic, vinyl, aluminum, or resin-coated wood, makes them fade and stain-resistant. They're also stiffer and more durable than curtains, so they're less subject to daily wear and tear. Fabric curtains, whether cotton, linen, velvet, or silk, are more prone to tearing, staining, and mildew, so they often must be replaced within ten years.
Show All
Collapse
We have been very pleased with the curtains and blinds we purchased from your business. The staff were friendly and professional and the quality of the products are excellent.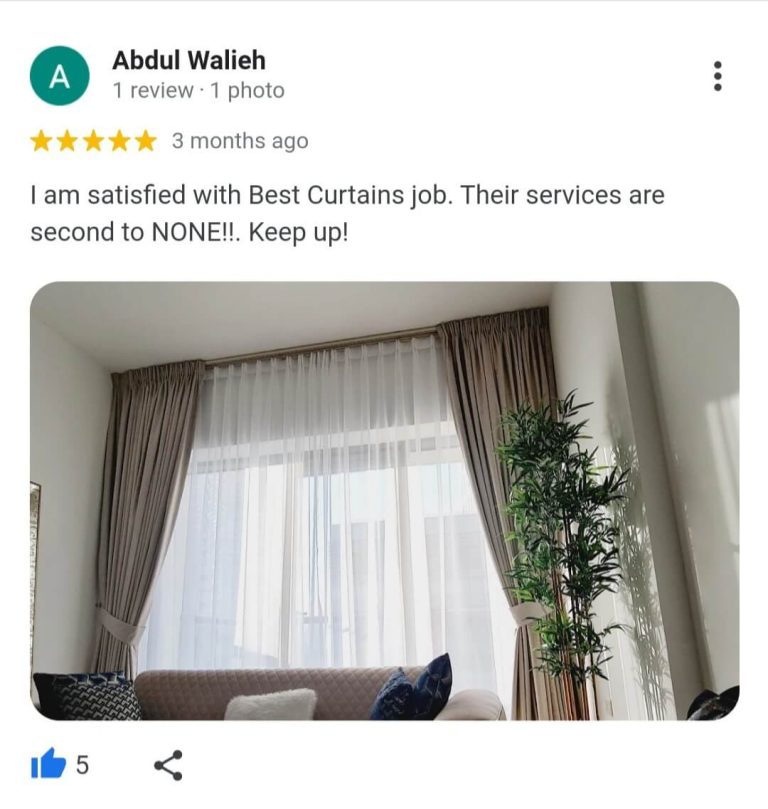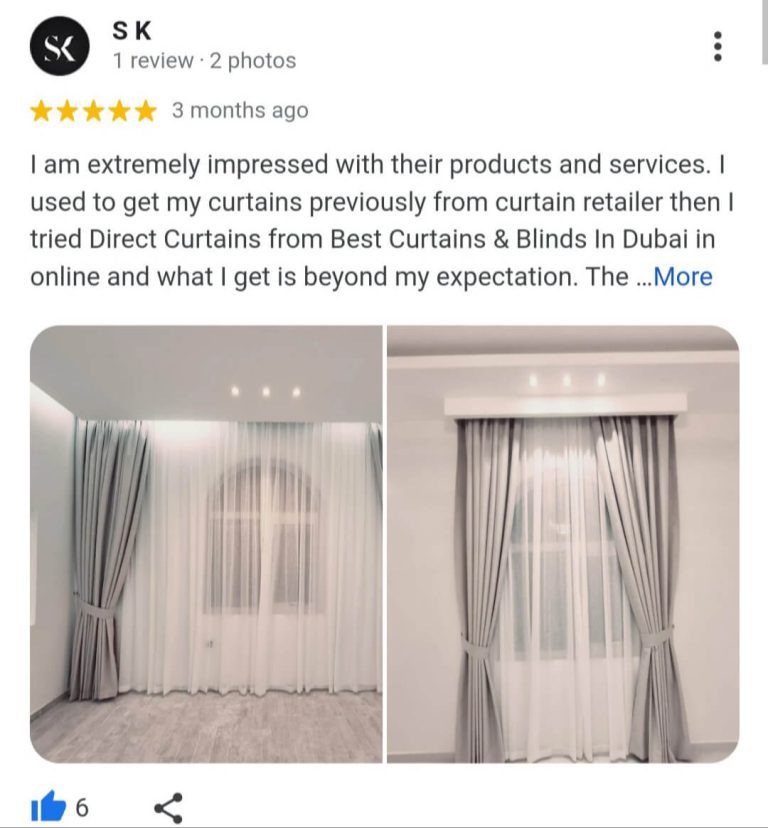 Al Asayel St – Business Bay – Dubai – United Arab Emirates
IKEA: IKEA offers a wide variety of curtains at affordable prices, with styles ranging from simple to more decorative.

West Elm: West Elm offers a range of high-quality curtains with unique patterns and textures that can add a stylish touch to any room.

Pottery Barn: Pottery Barn offers a range of curtains that are well-crafted and stylish, with options that include blackout curtains for optimal light control.

Wayfair: Wayfair offers a wide variety of curtains in different styles, sizes, and colors, with options for every budget.

Crate & Barrel: Crate & Barrel offers curtains that are made from high-quality materials, with a range of styles that are both modern and classic.
Ultimately, the best brand of curtains for you will depend on your personal style and budget. It's always a good idea to read reviews and compare prices before making a purchase.
If you want your curtains to look good from the outside, it's important to choose the right type of fabric and color. Here are a few tips to consider:
Choose light-colored curtains: Light-colored curtains will look better from the outside because they reflect more light and will be more visible. White, beige, or light gray curtains are good options.

Use sheer curtains: Sheer curtains are a great option because they allow light to pass through while still providing some privacy. They also create a soft, ethereal effect from the outside.

Avoid heavy, dark fabrics: Heavy, dark fabrics can make your home look closed off and uninviting from the outside. If you do choose a dark fabric, consider adding a lighter-colored sheer curtain to the window to balance it out.

Coordinate with your exterior: Consider the color of your home's exterior when choosing your curtains. For example, if your home is a light color, choose a complementary light-colored curtain.
Overall, the key is to choose curtains that create a cohesive and inviting look from both the inside and outside of your home.
Far far away, behind the word mountains, far from the countries Vokalia and Consonantia, there live the blind texts. Separated they live in Bookmarksgrove right at the coast