We offer a wide range of styles, from soft and elegant, to modern and contemporary – you'll be spoilt for choice. They've also got a clever system for ordering that guarantees that your order will be tailored to suit your window perfectly.
Choose from our huge range of designs or browse our catalogue to find something completely unique or just contact with us. Bring the possibilities when it comes to window dressing with Budget Curtains. We offer a wide selection of curtains in Dubai, including beautiful materials like silk & linen. You'll be able to find something that suits your style and your home decor taste here.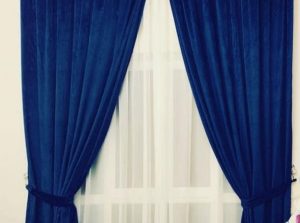 Velvet
Installing velvet curtains can help keep a room looking stylish while still providing privacy and light control.
Linen
Linen curtains are highly breathable and can help keep a room feeling cool and comfortable in the summer.
Printed
They come in a variety of designs, from bold and colorful to subtle and subtle, making it easy to find the perfect style for any space.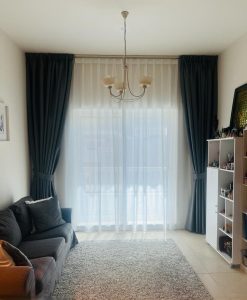 Blackout With Sheer
Sheer blackout curtains block out light, noise, and heat, making them an essential addition to any home.
Sheer
Sheer curtains provide a light and airy feel to any room, adding a touch of elegance and privacy.
Jacquard
With a variety of colors and designs, Jacquard curtains can be used to add a classic and sophisticated touch to any room.
Voiles
Voiles are usually made of a finer weave of cotton or linen and sheers are made of a slightly thicker fabric such as silk or polyester.
Cotton
Cotton curtains bring a classic, timeless look to any room. They are an excellent choice for adding texture and softness.
Blackout
Blackout curtains are a great way to ensure complete darkness in your bedroom, providing privacy and a peaceful environment.